"Reflate" by Corp Cru
20″ by 20″ Silkscreen Acrylic on Canvas.
Reflate by Corp Cru, part of the Fister series, expresses the resumption of the real rise in retail and wholesale prices and the magical methods that the Federal Reserve uses to hide and measure inflation.
The term "Target: Inflation" was coined prior to Corp Cru's founding and before we initiated production of Corporation. The term is the basis of what Corporation expresses and the basis for Corp Cru's first street campaign.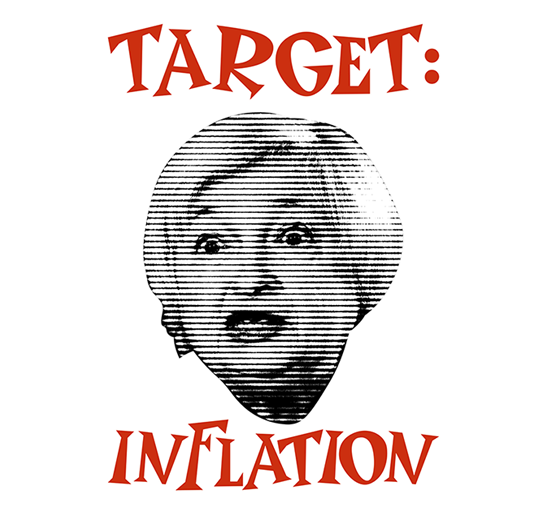 The difference between the Fed term "target inflation", the Fed's objective of achieving a 2% year over year increase in wholesale and consumer prices and our term "Target: Inflation" is the colon. The colon is what makes inflation the target whereas 2% is the Fed's inflation "objective".
Our term was adopted in a zero interest rate environment and is a preemptive, forward thinking expression in response to the sunset of eight years of easy monetary policy. Enter reflation. Keep reading.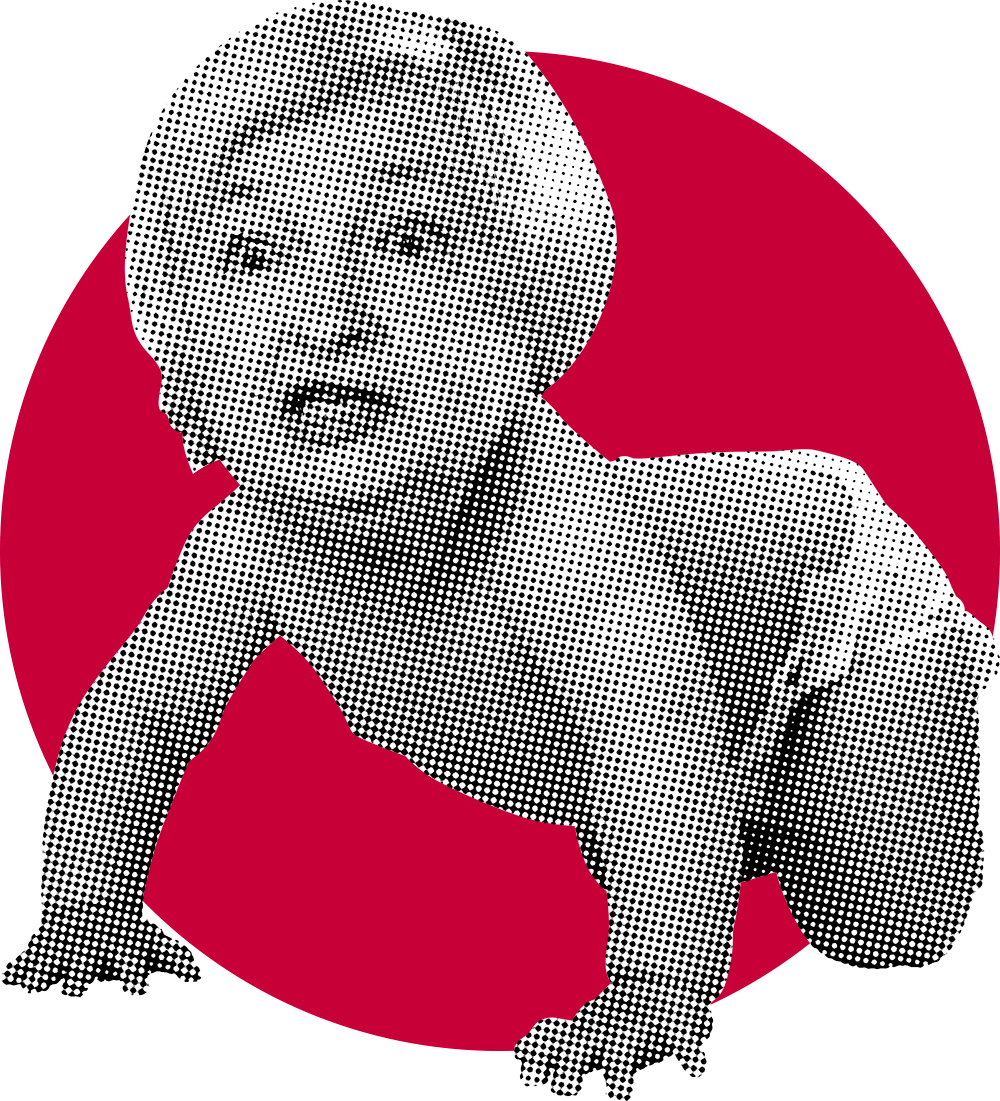 Protectionist, pro growth policies put forth by the Republican presidential campaign gave rise to a 60 basis point back up in 10 year bond yields immediately after the November 8th election.
The prospect of infrastructure spending also caused a jump in commodities prices; one of the catalysts of inflation. The lack of visibility of deficit and debt reduction in light of these spending policies gives little reason to believe that we will stop printing money any time soon. To the contrary, unless this administration restructures the government so that it "earns" more than it spends AND pays off debt, we will continue to enjoy ballooning deficits and the downward spiral of the ever depreciating asset; the US Dollar.
Cries from some notable currency strategists suggest that Bitcoin is a safe haven from being trampled under foot by speed printing, an enviable technique in the art world but having a devastating effect on your paycheck!
Although not funny, we overtly express through our works that significantly more than 2% is what is required to be returned on capital in order to "retain" the value of the US Dollars in your bank account.
Inflation is also creatively disguised in a scheme that normalizes "premium" products and services while the quality but not the price of previously marketed goods and services become "sub-par". This is a complex transitional pattern that is never measured by the Fed.
As code crackers at the Fed continue to devise new ways to obfuscate REAL inflation, such tactics will continue to strip away components of its measurement metrics until there's nothing left to measure except the price of pencil erasers in order to "peg" inflation at 2%.
The objectification of our theory is the expression of the baby version of Janet Yellen in the Fister series. The piece; titled "Reflate" marks a new epoch in the annals of inflation measurement.
Who's the Fister now?